About Suffolk County Flooring
• Suffolk County Service • Hardwood Flooring • Installation • Repair • Maintenance
Full Service Flooring Contractor | Free Estimates Provided | 631-693-4388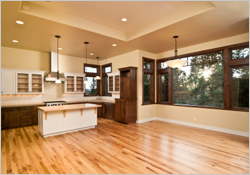 Suffolk County Flooring and its flooring contractors have an endless amount of experience in the installation and repair of hardwood flooring in both residential and commercial applications.
When it comes to the installation, repairs, maintenance or anything else, we can answer any questions that you might have.
We pride ourselves on assisting our customers in any way that we can, from initial consultations, questions before of after your installation or repair and even design options. We guarantee that your needs will be addressed.
New hardwood flooring installation or repair can enhance the beauty of your home or business and more importantly; the value. When you deal with Suffolk County Flooring, you can be sure that you are dealing with skilled flooring contractors that are committed to the project they are working on, the quality and your satisfaction.